Good day good folk of the globe! Its still winter here...forever.. so ..*sigh*
I thought I would start to share a bit of one of the big projects I have set up for the next couple of months for a wonderful customer.
The Log Mansion in 1:24th
Now technically it is supposed to be a cabin, but through the magic of auto cad modification and photo shop fun we now have a amazing luxury cabin
mansion
base provided by
Laser Dollhouses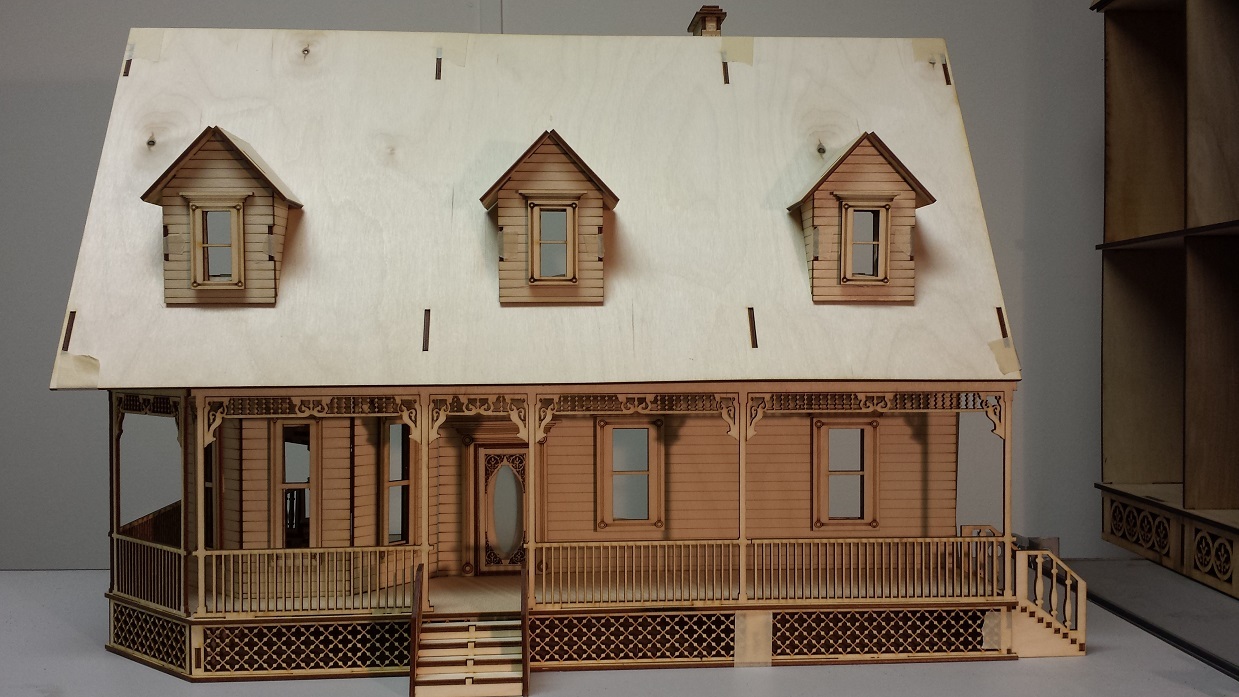 The
Alisha Country Dollhouse
as you can see is a laser cut beauty with amazing trim work and details galore!..
I like that name *wink*
I have already started some of the base work. I am figuring where to extend walls and flooring placement.
This is my table work top... the house dimensions are 24w X 12d X 19h so its a big 1:24th with plenty of room to play...
You can see the details of the trim and doors here. All of
Leonard's Dollhouses
are just amazing quality and the details are stunning
Etched stone on the fireplace, mantel detailed trims
My customer has a wonderful back story for her dream cabin and we are working together to make that come to fruition.
Here are some examples of the inspiration pieces that will drive the construction:
My photo play ;)
Y beams and railing for the deck
Stone fireplace off the side
Cross beams, stone, slope
The overall look
I hope you enjoy the ride with me on this adventure into log cabin dreams!