Good day good folks!
I would like to introduce you to one of my fantastic friends:
Kelly Morin
.
Kelly started making 1:6th scale doll clothes for her niece's Barbies, once she had made her niece more clothes than she would ever use in a lifetime, Kelly then started selling doll clothes on
Ebay
because she enjoyed it so much.
Quote from Kelly: "I stumbled on a photo of a miniature house while looking for backdrops to display my doll clothes... and I thought... "hmmm it might be fun to try building a dollhouse" ... the rest is history... I was hooked... that was four years and 44 houses ago."
The above picture is Kelly's half scale Nottingham which was just one of Kelly's featured pieces in
Dollhouse Miniature's Magazine
. The details of this amazing
Nottingham
build can be ogled over at Greenleaf Dollhouses forum. The fantastic piece is just one example of Kelly's superb paper clay skills.
The Back: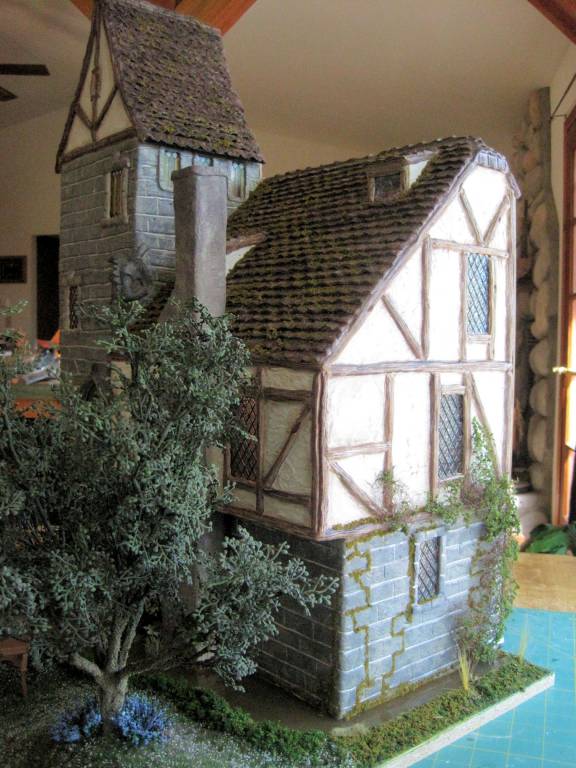 Interior: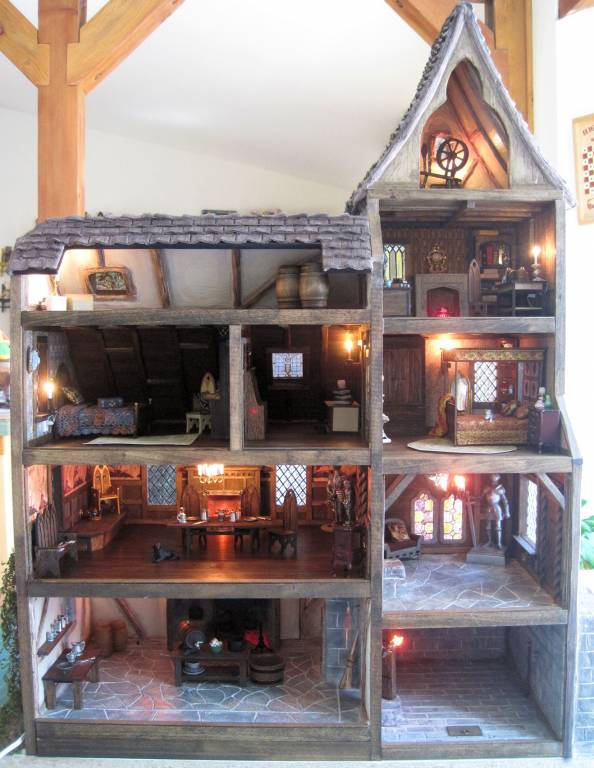 Details: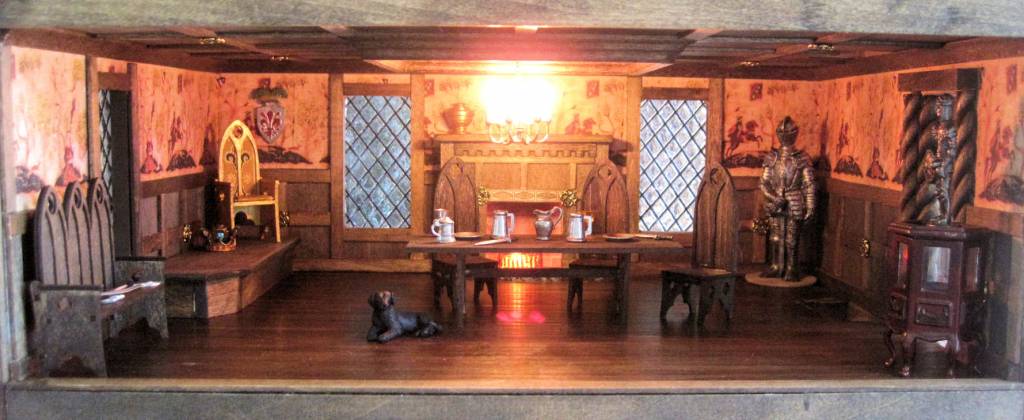 Black Cat Landing: A Witches House
is another stunning piece done by Kelly: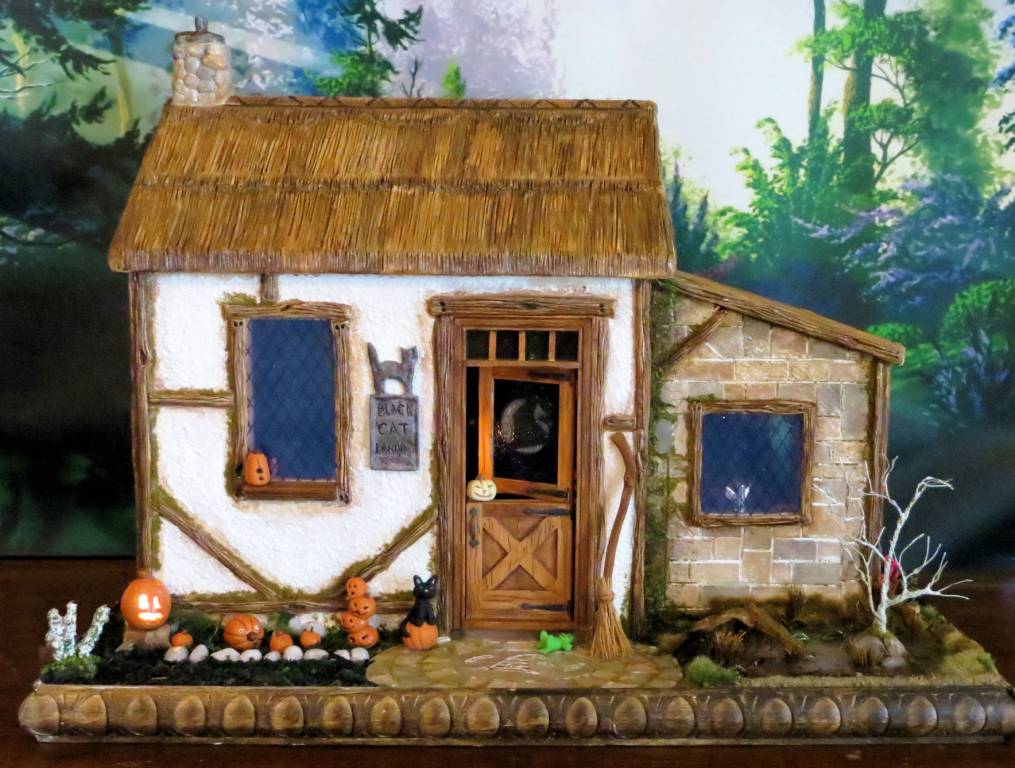 Kelly adds so much detail and life to each one of her Dollhouses, everything from the lighting in the space to the aged wooden beams adds to the stories of her builds.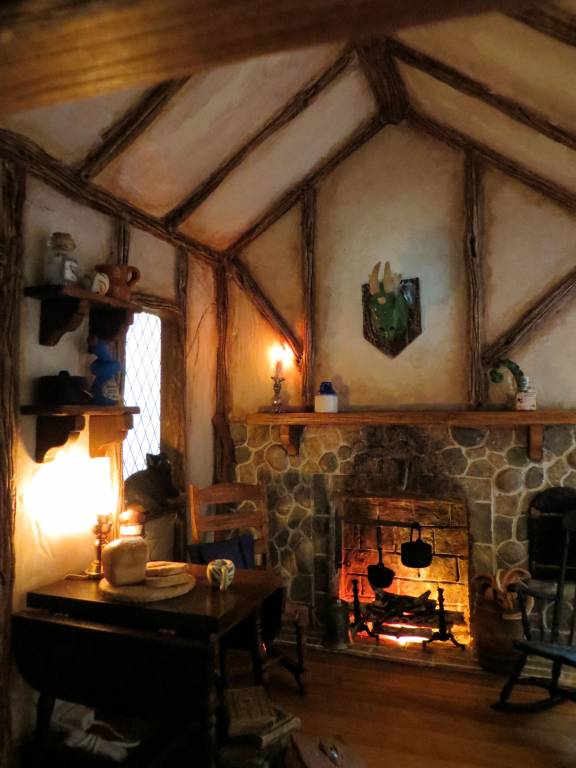 The mouse house, see the little door on the very bottom???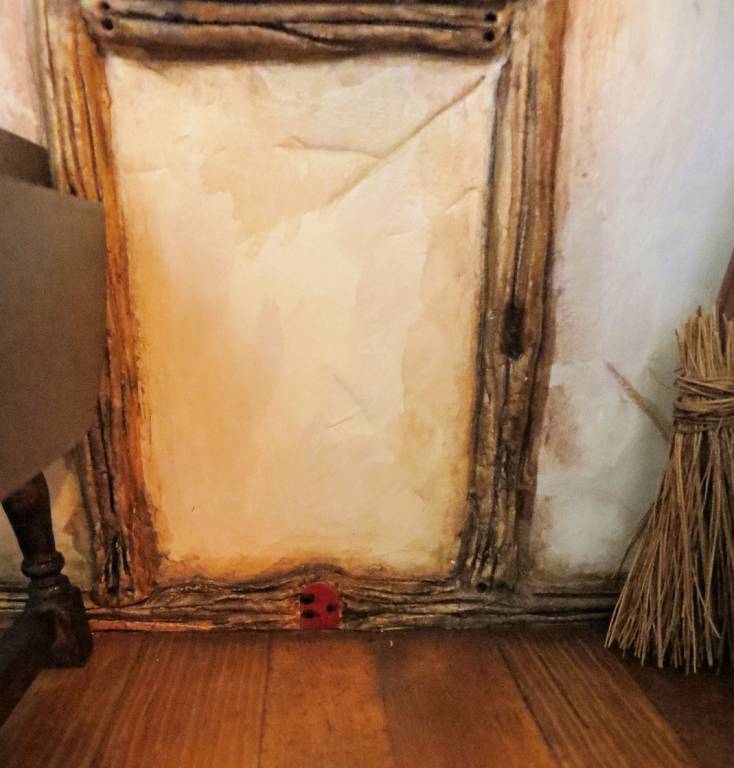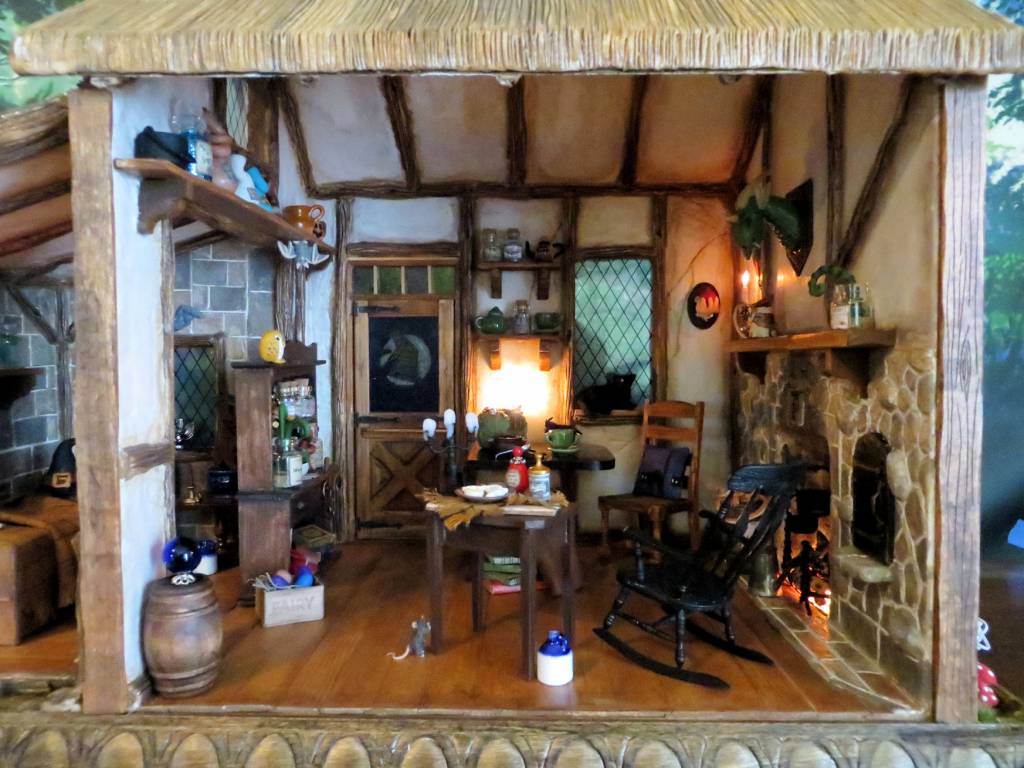 Kelly created a fantastic piece for the Miniatures.com build Named
Blackthron Bog Dragon Hatchery.
I am sure you will see more about this piece in the coming months as it will be a sure winner,or if your lucky enough to
own it!
Kelly is currently working on a rare kit from 1980 called the
First Lady by RGT
. It is the 1/2 scale version of the kit. The original 1:12 scale kit was designed for the Carter's for the White House Christmas display. As you can see here the space and details of this wonderful house is just going to be filled with amazing eye candy for us all to ogle: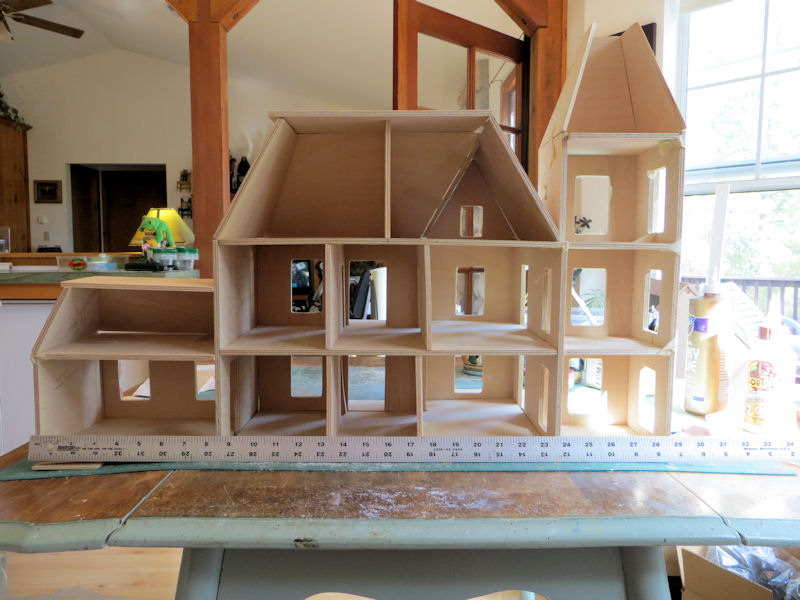 Kelly always has a build going, currently she has some 1/4 scale houses in stages of build, she has plans for some hobbit inspired builds and a few projects her friends keep pestering her about *cough* CASTLE* ;)
If you are lucky enough to have one of Kelly's builds then you know all about her amazing miniature skills, if you are just finding out about her then be prepared to be awed by her talent....
This is such an amazing hobby I have made so many wonderful friends through the world of miniatures... and I am inspired by them every day :) ~ Kelly Morin~